Jane Shepherdson and Liam OConnor
Jane Shepherdson and Liam OConnor

,

England, UK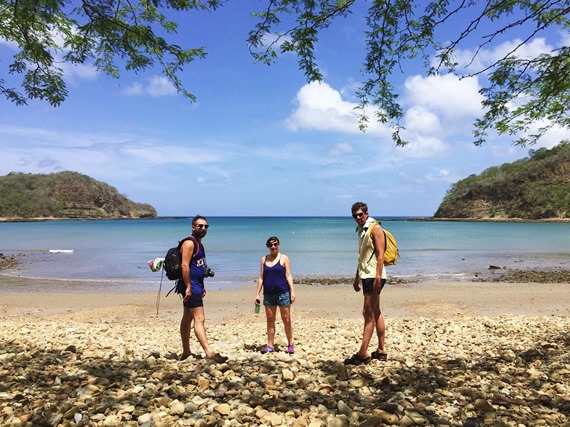 Dear Richard,
I am writing to tell you what a great time we had with one of your guides, Lenin Obando. We spent nearly two weeks with him and Marvin (driver), climbing volcanoes, spotting wildlife, and generally getting to know your wonderful country. I think that I can definitely say that Lenin made the holiday for us, as he is extremely knowledgeable on most topics, he is easy going, has a great sense of humor and will go out of his way to make things more enjoyable.
We were very nervous at the thought of spending so much time with someone, having never done it before, and indeed, we had a day off from your company with a local guide, who we wanted to kill after half an hour! Lenin however was a delight, and we even missed him when he was not around.
You obviously have a very high standard, and hopefully feedback like this will help it remain so. We hope to return to Nicaragua soon, and will contact you for advice and organization.
Thank you again,
Jane Shepherdson and Liam OConnor
,
England, UK