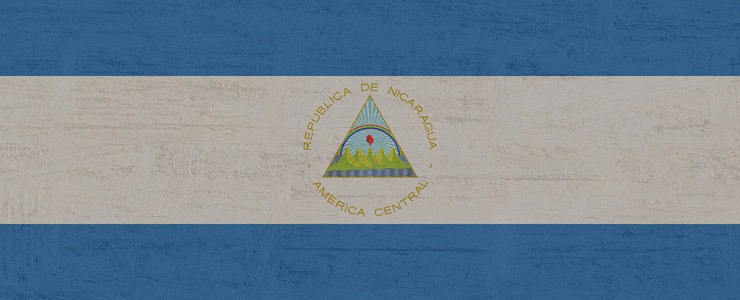 Revolutionary Nicaragua
Nicaragua's Turbulent & Fascinating Political History
12 days – 11 nights
Book A Tour
Few countries can boast such a striking contrast of essential societal identities as Nicaragua. The cliché of the "poet-warrior" is very much a truth in Nicaragua's distant and not too distant history. Revolutionary Nicaragua is a political history tour that examines the beautiful and tragic history of Nicaragua with visits to numerous off the beaten path parts of the country, many of which few outsiders have been privilege too. This in-depth look at Nicaragua's politics includes firsthand accounts of the country's troubled years. Nicaragua's famous battles will be retraced and examined. The critical victory against William Walker's mid-19th century North American mercenary army, General Augusto Sandino's guerilla battles against the US Marines in the early 1900's, the Sandinista rebels' urban and rural uprising against the Somoza family dynasty in the 1970's and the notorious Contra War against the Sandinista government of the 1980's. Today the Sandinistas have returned to power and there is little to no organized political opposition to their rule. We will listen to how the Nicaraguans view their fascinating past, present and future. Revolutionary Nicaragua unveils a land of stunningly beautiful landscapes and unique history, Tours Nicaragua invites you to learn and experience it.
Nicaragua Political History Tour Itinerary
Day 01: Managua

Airport greeting and transfer to selected Hotel in Managua.
Day 02: Managua – Hacienda San Jacinto – Matagalpa

Breakfast and private transfer north along the eastern shores of Lake Managua into the heart of the coffee growing northern mountains Matagalpa. Three visits in route, first at the San Jacinto Ranch, site of an historic battle between the mercenary army of William Walker and Nicaraguan rebel troops, where the rock throwing of Nicaragua rebel solider Andres Castro made him a symbol of events that would occur over 100 years later. Visit to the birth place of Sandinista ideologue Carlos Fonseca in Matagalpa, the home to anti-government rebellions for more than 2 centuries. Lodging at the sustainable organic coffee hacienda of Selva Negra above Matagalpa.
Day 03: Matagalpa – San Rafael Norte – Jinotega

Breakfast and private transfer further north into the mountains and the former base of rebel General Augusto Sandino where he directed attacks on the US Marines and met and married his wife. Visit to the Sandino Museum in San Rafael, the tomb of his wife and the parish church with the infamous "Daniel Ortega fresco". Finish the day in Jinotega for lodging at Hotel Café.
Day 04: Jinotega – Pantasma – Estelí

Breakfast and private transfer along the shores of Lake Apanás and down into the hidden highland valley of Santa María de Pantasma. This area was one of the most heavily fought regions during the contra war and many unique stories can be heard from its populace. Interviews with ex-Contra rebels to listen to their viewpoint on the government war years and how they feel about the current administration. Continue to Estelí for lodging at Hotel Los Arcos.
Day 05: Estelí – Condega – Somoto

Breakfast and revolutionary tour of the mountain city of Estelí, one of the most Sandinista in Nicaragua today and the scene of brutal battles in the insurrection of 1978-79. Meeting with a veteran of that time period. Transfer to Somoto near the Honduran border with a stop in route in Condega which proudly displays a Somoza-era warplane shot down by Sandinista rebels, now a hill-top monument. The quiet village of Somoto is the birthplace of Nicaragua's most famous revolutionary folk singers the Mejia Godoy brothers and also home to the most delicious corn rosquillas in Nicaragua, a traditional biscuit that goes great with fresh brewed Nicaragua coffee. Lodging at Hotel El Portal del Angel in Somoto.
Day 06: Somoto – Ciudad Antigua – Dipilto – Ocotal

Breakfast and transfer to the ancient colonial settlement of Ciudad Antigua. Another hotspot during the contra war, the little village has ancient residents who once knew General Sandino and others who blame their current state of poverty of British pirates that attacked the village more than 300 years ago. The church of Antigua is a national monument. Visit to Mozonte home to very talented potter and the highland village of Dipilto a unique settlement in ruggedly beautiful setting, once the place of war, now very peaceful. Finish in the provincial capital of Ocotal for a visit to its very green central park, modeled after an English garden. The Octotal culture center was once a US Marine base and it was here that Sandino first confronted US troops, the result would change is strategy forever and influence how modern guerrilla warfare is fought. Lodging at Hotel Frontera in Ocotal.
Day 07: Ocotal – Mina La India – San Jacinto – León

Breakfast and private transfer south and then west descending from the northern mountains to the Pacific basin through the rugged area of El Jicaral on the only paved road that connects the northern mountains to the seaport of Corinto, the deep-water port that was mined by the CIA in the 1980's. A stop in route to León at the tiny village of Mina La India were a handful of artisan gold prospectors or "guiriseros" still extract gold from the surrounding hillsides in a ingenious manner. Meeting with some of the miners to learn the reality of their life and work. Transfer through the heart of Maribios Volcano Range, with a stop at the village of San Jacinto to see the volcanic activity there, finishing in the lively colonial city of León. Lodging at selected Hotel in León's historic center.
Day 08: León

Full day tour of colonial León, the city where Nicaragua's passions for liberty and poetry have been in full force for more than a century and one of the hardest fought battles of the revolution of 1979. León's colonial period churches, including Central America's largest cathedral and wall murals make a beautiful backdrop to this examination of Nicaragua's poetry and revolutionary history. Meeting with a veteran from the war of 1979, visit to the home of Nicaragua's two greatest poets Rubén Darío and Alfonso Cortés. Lodging at selected Hotel.
Day 09: León – León Viejo – Granada

Transfer south to the shores of Lake Managua at the base of the smoking Momotombo Volcano to visit the UNESCO World Patrimony site of León Viejo. The original site of León was abandoned in 1609 after years of colonial government corruption and volcanic eruptions and not rediscovered until 1967. Today it is a park and archeological site and the perfect place to examine Nicaragua's troubled beginnings as a Spanish colonial province. Transfer to colonial Granada for lodging at selected Hotel in Granada.
Day 10: Granada

Breakfast and private morning tour of historic Granada, founded in 1524, with visits to principle sites of historical significance like the San Francisco Convent, once a garrison for the occupying army of North American William Walker in the 1850's, then a base for the US Marines during their occupation, the convent is an indigenous art museum today. Other visits to trace the history of William Walker who proclaimed himself president of Nicaragua in Granada in 1856, in an attempt to annex Nicaragua to the United States, before being defeated by combined Central American forces. Afternoon at leisure. Lodging at selected Hotel.
Day 11: Granada – Managua

Breakfast and private transfer to Managua for lodging at Hotel Los Robles. Visit to some of Managua's modern art galleries for a taste of current trends in art and their relation to revolutionary ideals and trials. Meeting with a Sandinista artist or political figure in Managua.
Day 12: Managua

Transfer to airport for flight home.