Nicaragua Vacation Classics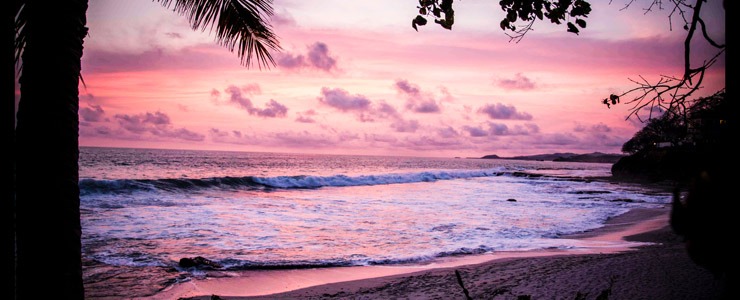 Taste of Nicaragua Vacation
Colonial city & villages, Lake Nicaragua & active volcano
4 days – 3 nights
Book A Tour
For those visitors short on time, this is the perfect treat. Taste of Nicaragua takes you to the country's most significant colonial cities, active volcanoes and to some of Lake Nicaragua's most beautiful islands. The trip features a culture and history tour of the historic, colonial gem of Granada with visits to significant churches, museums and cultural/historical spots. It includes up close and personal visits to the smoking crater of the Masaya Volcano where you will witness the stirrings of the earth's inner soul. We will also go to the country's largest crater lake, the deep blue Laguna de Apoyo. Central America's grandest body of fresh water, Lake Nicaragua, where you'll have a private boat tour of the 354 island archipelago called Las Isletas and the highland villages known as Los Pueblos de la Meseta, charming colonial period towns built on top of ancient indigenous settlements and home to some of Nicaragua's finest artisans. This is the perfect short course of culture, history and nature.
4 Day Nicaragua Vacation Itinerary
Day 01: Managua – Granada

Airport greeting by our driver and private transportation for transfer to selected hotel in Granada.
Day 02: Granada – Las Isletas, Lake Nicaragua

Breakfast at hotel and private culture and history tour of Granada. Guided visit in private motorboat to Las Isletas Archipelago in Lake Nicaragua. Lodging at selected hotel in Granada.
Day 03: Granada – Los Pueblos – Masaya – Managua

Breakfast at hotel. Private guided tour to the highland villages of Los Pueblos de la Meseta with stops in Diriomo at a native sweets maker, San Juan de Oriente at a pottery workshop and Catarina for a view to Laguna de Apoyo. Continue to the historic Masaya artisan's market with crafts from all over rural Nicaragua and the Masaya Volcano National Park where we drive right to the summit of an active smoking crater to look inside. Continue to Managua for lodging at selected hotel.
Day 04: Managua

Private airport transfer for flight out.