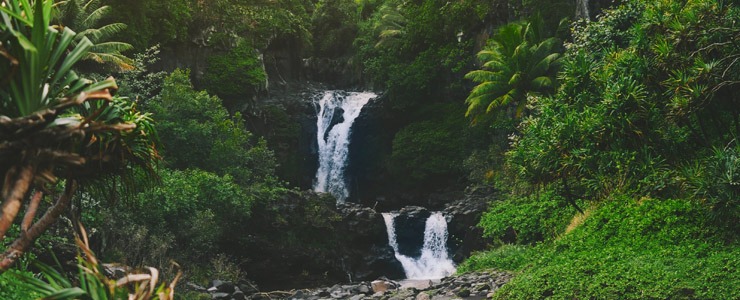 Jungle Love Rain Forest Safari
A Nicaragua Rain Forest Wildlife Safari
7 days – 6 nights
Book A Tour
For lovers of tropical flora and fauna, this is a dream date, a trip through four great wildlife reserves full of rich flora and fauna. Rain forest, tropical dry forest and cloud forest in a single week. The journey includes Lake Nicaragua and the isolated and tranquil Archipelago of Solentiname, where you explore its 36, sparsely populated islands, with incredible wildlife. One of the country's finest areas for viewing tropical fauna is in the wetland and gallery forest of the Los Guatuzos Wildlife Refuge, which we will examine in boat and discover its vibrant bird, monkey and reptile populations. In contrast to the rainforest of Los Guatuzos the tour also visits the rich flora and intense bird life that inhabits the tropical dry forest of the Montibelli Wildlife Reserve and the El Chocoyero Reserve, a unique parakeet nesting site that is home to howler monkeys and toucans. This ecotour will also visit the lush cloud forest at the summit of the Mombacho Volcano, home to several species unique in the world. This is one love affair with nature that you may never get over.
Rain Forest Wildlife Safari Itinerary
Day 01: Managua – Montibelli Private Nature Reserve

Greeting at the airport by private transportation for transfer to the Sierra Managua mountain range and the old coffee hacienda and private nature reserve of Montibelli. Lodging in private cabin.
Day 02: Montibelli – Chocoyero Nature Reserve

Country breakfast and guided nature hiking. Lunch at the reserve and private transfer with English speaking guide to the tiny and nature rich canyon nature reserve of El Chocoyero, home to howler monkeys, agouti, toucans and more than a thousand cliff dwelling Chocoyos (Nicaraguan for green parakeet). Return to Montibelli for dinner and lodging.
Day 03: Montibelli – Mombacho Cloud Forest Reserve

Breakfast and transfer with local expert guide to the unique cloud forest at the summit of the dormant Mombacho Volcano for a hike around the forest filled craters of the monolith. Mombacho is home to one of Nicaragua's strongest howler monkey populations and several endemic species of flora and fauna. Return to Montibelli for dinner and lodging.
Day 04: Montibelli – Solentiname Archipelago

Breakfast and early transfer to airport for flight to San Carlos in Cessna Grand Caravan 208B. 4×4 taxi to dock and private motorboat transfer on Lake Nicaragua to the Solentiname Archipelago. Lunch and then afternoon walks for bird watching and visits with local nature artists. Lodging and all meals at the rustic Hotel Celentiname on San Fernando Island in Lake Nicaragua.
Day 05: Solentiname – Los Guatuzos Wildlife Refuge

Early morning departure in private boat to the virgin island of Zapote, nesting site for more than 12,000 birds. Boat visit to the Río Zapote, a seldom seen corner of the Los Guatuzos Wildlife Refuge, home to more than 300 species of birds, 3 species of monkey, sloths, crocodiles and the fascinating Jesus Christ lizard. Continue in private boat for the rain forest river of Río Papaturro in the Los Guatuzos Wildlife Reserve. The journey includes a visit to the biological research station up river, where the community is involved in research and preservation of endangered species and a small butterfly farming operation is combines with a turtle hatchery and more than 100 species of orchids are on display. Lunch in Papaturro. Return in private boat for lodging and dinner meals at the Hotel Celentiname.
Day 06: Solentiname – Managua

Morning to enjoy the unique wilderness of the Solentiname Archipelago, where nature is the only noise. Private boat transfer to San Carlos on the mainland for the flight to Managua. Airport greeting in Managua and transfer to selected hotel for lodging.
Day 07: Managua

Breakfast and transfer to the airport for flight home.