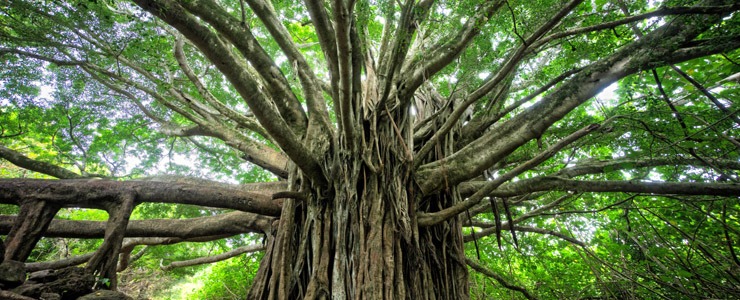 Nicaragua's Pacific Nature Reserves
Mangrove, Cloud Forest and Tropical Dry Forest
7 days – 6 nights
Book A Tour
For those who like moderate hiking and diverse nature watching experiences this is an ideal one week trip of immersion in Nicaragua's unique flora and fauna. From the comfort of classic colonial hotels in León and Granada, as well as two nights in cabins of a private mountain nature reserve, we explore with our naturalist guide and select local experts some of Nicaragua's finest nature reserves; like the Pacific coast estuary wildlife refuge known as Juan Venado Island, home to numerous reptiles (including nesting sea turtles in-season) and rich bird life which we explore in kayak or motorboat, depending on your preference. The Montibelli Private Nature Reserve is tucked in the mountains between Managua and Masaya, a tropical dry forest that offers excellent birding and a spectacular array of butterflies; the Masaya Volcano National Park is home to white tail deer, white face monkeys and Pacific green parakeets that defy science by nesting in the hyper-toxic walls of the active Santiago Crater. We also visit the narrow canyon reserve of Chocoyero, home to more than 800 pairs of nesting parakeets, howler monkeys, great reptile life and agouti. To add to this diverse menu of tropical nature we hike the upper reaches of the unique cloud forest reserve on the summit of the Mombacho Volcano, a forest which is home to several species of flora and fauna found nowhere else on the planet.
Pacific Nature Reserves Itinerary
Day 01: Managua – Leon

Airport greeting by private transport and transfer to the colonial capital of Nicaragua, León, for lodging in this historic town's center at selected hotel.
Day 02: Juan Venado Island Wildlife Refuge – Leon

Breakfast and private transfer with local guide to the coastal estuary wildlife refuge of Juan Venado, navigating the brackish waters of the reserve either in kayak or private motorboat with guide to observe numerous wading birds like the Roseate Spoonbill, iguanas, crocodiles and other wildlife that habitats this mangrove forest and barrier island. Return to León for lodging at selected hotel.
Day 03: Leon – Montibelli Private Nature Reserve

Greeting at hotel by English speaking guide and transfer to the Sierra Managua mountain range and the old coffee hacienda and private nature reserve of Montibelli. Lunch and an afternoon hike at this family owned paradise for birds like the Long-Tailed Manakin and the Turquoise-Browed Mot Mot and virtual rainbow of butterflies. Dinner at the hacienda house and lodging in private cabin.
Day 04: Montibelli – Chocoyero Nature Reserve – Montibelli

Country breakfast and birding watching with local birding guide. Lunch at the reserve and private transfer with English speaking guide to the tiny and nature rich canyon nature reserve of El Chocoyero, home to howler monkeys, agouti, toucans and more than a thousand cliff dwelling Chocoyos (Nicaraguan for green parakeet). Return to Montibelli for dinner and lodging.
Day 05: Montibelli – Masaya Volcano National Park – Granada

Country breakfast and morning hike or more birding. Late morning departure for the 7 cone volcanic complex at the Masaya Volcano National Park. Hiking in the park including a visit to the active cone of Santiago. The park has numerous species of reptiles, white-faced monkeys and the heroic, sulphur dioxide immune Pacific Green Parakeets that dwell in the active crater at the park. Transfer to colonial Granada for lodging at selected hotel.
Day 06: Granada – Mombacho Cloud Forest Reserve – Granada

Breakfast and transfer with local expert guide to the unique cloud forest at the summit of the dormant Mombacho Volcano for a hike around the forest filled craters of the monolith. Mombacho is home to one of Nicaragua's strongest howler monkey populations and several endemic species of flora and fauna. Return to Granada for the afternoon to enjoy this timeless colonial city. Lodging at selected hotel.
Day 07: Granada – Managua

Breakfast at hotel and private transfer to airport for flight home.