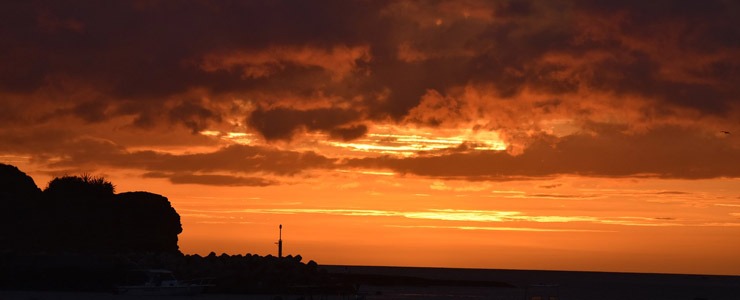 Lost Civilizations of Nicaragua
Expert Lead Nicaragua Archaeology Tour
8 days – 7 nights
Book A Tour
When the Spanish explorer Gil González Dávila met and embraced the mighty Nicaraguas prince Niqueragua, on the warm shores of Lake Cocibolca, the fate of a people was sealed. Were the Nicaraguas on the verge of becoming a great civilization? Or simply groups of businessmen, setting up trading posts in Nicaragua, positioning themselves in the center of a massive commercial route that stretched from Peru to Mexico? What was life like for the Nicaraguas – before their society was suddenly turned upside down by the Europeans? What of the militarily inferior, but more democratic, artistic and perhaps more enlightened Chorotegas? The Chorotegas might have reached close to utopia, but they would soon be forced to make space for migrations of the aristocratic Nicaraguas (Aztec related) and the equally undemocratic and markedly more brutal Spanish. What of the mysterious cultures before the Chorotegas? These questions and more will be addressed in this fascinating eight-day examination of Nicaraguan pre-Colombian societies and their material evidence that has been discovered. This special tour is lead by the Sorbonne educated and native Nicaraguan archaeologist Edgar Espinoza, ex-director of Nicaragua's National Museum for over a decade. Edgar's vast knowledge and experience is translated to English by one of Tours Nicaragua's top flight guides. Lost Civilizations of Nicaragua is a journey through space and time that will feed your mind and open doors of your imagination.
Nicaragua Archaeology Tour Itinerary
Day 01: Managua

Airport greeting by private transport for transfer to selected Hotel for lodging.
Day 02: Managua – Chontales – Managua

Breakfast and private transfer with our archaeologist and English translator to the east side of Lake Nicaragua and the cowboy town of Juigalpa for a visit to Nicaragua's most impressive non-Pacific basin archaeology museum, home to numerous pre-Colombian relics and a distinct, yet little studied, indigenous culture and history. If possible, visit to an active or local archaeological site. Return to Managua for lodging at selected Hotel.
Day 03: Managua – Granada

Breakfast and visit with our archaeologist and English translator to key archaeological sites and museums of Managua: like Las Huellas, perfectly preserved human footprints on the shores of Lake Managua from 4,000 BC (this site is subject to closures for restoration). The Nicaraguan National Museum, which houses Nicaragua largest archaeological collection of pre-Colombian Nicaraguan societies. Since our archaeologist guide was the director of this museum for many years we take you behind the scenes and visit the archives and have access to areas tourists do not. If possible, visit to an active archaeology site in the Lake Managua area. Transfer to Granada with a visit to see the town's private collection time permitting. Lodging at selected Hotel.
Day 04: Granada – Isla Zapatera National Park

Breakfast and transfer to Lake Nicaragua our archaeologist and English translator for a private boat journey to two of the most important archaeological islands in Nicaragua. The Isla Zapatera and the Island of Death sites. This was a very special ritual area and the only documented and confirmed monumental architectural complex in Nicaragua (thus far). On the Island of Death we'll examine the islands magnificent and extensive petroglyphs. hiking and boating in this important National Park with box lunch and fruit juices on the boat. Transfer to mainland and colonial Granada for a visit to the Franciscan convent, now a pre-Colombian museum with one of the most beautiful basalt statue collections in Nicaragua, mostly from Zapatera Island. lodging at the selected Hotel.
Day 05: Granada – Rivas – San Jorge – Ometepe Island

Breakfast and visit to the excellent private collection (if not visited on day 3) in Granada before overland journey south with our archaeologist and English translator. Visit to the Rivas archaeological museum and the famous meeting place of the great Nicaraguas chief and the original Spanish explorer. Transfer in ferry to the world's largest freshwater volcanic island called Ometepe. Made up of two majestic volcanoes connected by a lava flow isthmus. Transfer to the sandy beach located on the backside of the isthmus to check into the beach front San Juan del la Isla. Afternoon to enjoy this warm inland sea.
Day 06: Ometepe Island

Breakfast and departure in private vehicle with our archaeologist and English translator for an archaeological survey of this important, legendary and uniquely beautiful island, considered by some to be the richest petroglyphs area in Latin America, home to more than 600 distinct petroglyphs sites. Ometepe may be the Sicily of Mesoamerica, although it was not as of great strategic importance, its lake position, in the middle of Central America, made it the crossroads of numerous conquests, commerce and cultures and no doubt was a place of significant religious importance for the final pre-Colombian cultures of Nicaragua before the conquest. Visit to petroglyph sites, basalt human-animal morphing statue site and the tremendous El Ceibo museum, a stunning private collection that crossing more than 7 millenniums of island history. Lodging at San Juan del la Isla.
Day 07: Ometepe Island – Masaya Market & Volcano – Managua

Breakfast and morning at leisure on the coast of this warm lake. Private transfer to the dock for the ferry to the mainland. Transfer overland to the Managua with a visit to the Masaya artisan's market and Volcano national park in route. Lodging at selected Hotel.
Day 08: Managua

Transfer to airport for flight home.