Nicaragua Vacation Classics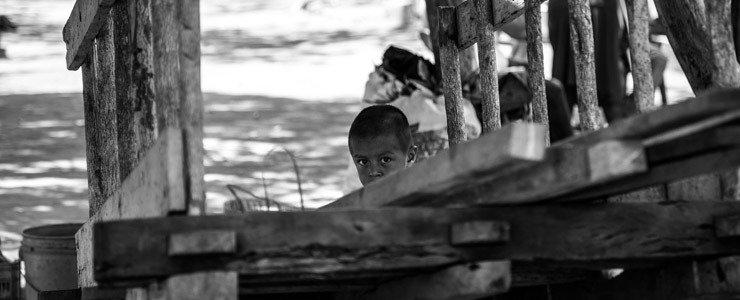 Nicaragua Explorer
Culture & history, tropical forests & active volcanoes
8 days – 7 nights
Book A Tour
A diverse experience in Nicaragua's natural and cultural beauty that ranges from the northern mountain cloud forests and villages to the Pacific Ocean, with colonial towns León and Granada, the nation's capital of Managua, crafts of the Masaya market and Mesa Villages, to the volcanoes that place Nicaragua in the Pacific Ring of Fire. Nicaragua's colonial capital of León, founded in the early 17th century, is home to numerous colonial period churches, each one unique in its design from tiny parish size chapels to the mighty Cathedral, Central America's largest church. With the aid of your own private English speaking guide and this trips visits to the tragic first locale of León on the shores of Lake Managua, now an UNESCO world heritage site located at the base of the smoking Momotombo Volcano, as well as the tiny village of San Jacinto to see its Telica Volcano fumaroles. Afterwards the program travels to Granada, one of Latin America's most beautiful colonial cities. This ancient town on the shores of mighty Lake Nicaragua is full of history and Spanish colonial charm and is one of the oldest European settlements in the western hemisphere. The program also includes a stop in the folklore center of Masaya for shopping at its renowned open-air market. The Nicaragua Explorer tour also visits the five crater complex at the Masaya Volcano National Park for a look inside of the active Santiago Crater and perhaps view the rare crater-dwelling parakeets which have managed to adapt to this toxic environment. This tour also highlights one of the country's most beautiful cloud forests, full of howler monkeys and rare birds as well as Nicaragua's number one export, its world class ecological coffee, organic, shade coffee from Matagalpa, with a stay and the private cloud forest reserve and 100% sustainable coffee hacienda of Selva Negra.
Nicaragua Nature and Culture Tour Itinerary
Day 01: Managua

Airport greeting by our professional driver for private transfer to restaurant district of Managua for lodging in selected hotel.
Day 02: Managua – Matagalpa – Selva Negra

Breakfast and tour of the nation's capital of Managua with visits to key political and cultural sites, including its historic center and to see the incredible footprints left by the Managua residents of 4,000 BC. Transfer north along the eastern shores of Lake Managua into the heart of the coffee growing northern mountains Matagalpa for lodging in the private nature reserve and organic coffee hacienda of Selva Negra Mountain Resort.
Day 03: Selva Negra

Breakfast and morning guided nature walk with local guide and afternoon eco-hacienda or organic coffee tour. Lodging at Selva Negra.
Day 04: Selva Negra – Estelí – San Jacinto – Leon

Breakfast and transfer to a gourmet artisan chocolate factory, where high-grade organic Nicaraguan cocoa is transformed into handmade chocolates. Continue to the cigar capital of Central America, Estelí. Visit to a small handmade cigar operation to learn about this unique process (Mon-Fri only) or a culture tour of the city with visits to the revolutionary heroes' hall, pre-Columbian museum and cathedral. Continue towards the Pacific Coast to the 21 strong Maribios Volcanic Range, 5 of which are active. Stop at the village of San Jacinto, in the middle of the densely active Maribios Volcano chain, to visit with its population and see their fumarolic fields, the result of water being superheated on a volcanic vein beneath the earth's surface. Transfer to León current location, founded in 1610. Lodging in the historic city center at selected Hotel.
Day 05: Leon – Las Peñitas Beach – Leon

Breakfast at hotel and morning walking tour of Nicaragua's intellectual and artistic capital colonial León, with visits to the world famous poet Rubén Darío's house, a colonial home art gallery, some of the city's 12 colonial period churches, which includes Central America's grandest cathedral. Transfer to the wave-swept Pacific Coast to enjoy fresh seafood (meal cost not included) at an outdoor restaurant on the beach. Return to León, lodging at selected Hotel.
Day 06: Leon – Leon Viejo – Granada

Breakfast at hotel and transfer south to the base of the smoking Momotombo Volcano and the archaeological site of León Viejo, now declared an UNESCO World Heritage Site. León Viejo was Nicaragua's first capital before being destroyed by earthquakes and volcanic eruptions in the late 16th century. It is now being excavated and the tragic history of the site has come to light. Complete historical tour of this ancient colonial locale. Transfer to Central America's oldest European settlement, early 16th century Granada. Granada is quickly becoming a must visit for travelers to Central America for its unique beauty, relaxed atmosphere and great dining possibilities. Private tour of lake front Granada's colonial beauty, history and art. Lodging in historic center at selected hotel.
Day 07: Mesa Villages – Masaya – Granada

Breakfast at Hotel and transfer to the ancient highland villages of "La Meseta", for visits to the mesa artisan's workshops of Catarina, San Juan de Oriente and Masatepe. All these precious towns have colonial period houses and churches and a hardworking, native population. After the highland villages, transfer to the historic city of Masaya, populated for more than 3,000 years and the arrival of the Spanish in the early 16th century organized the local artisans in small workshops for export. Masaya makes the world's finest hammocks, as well as wood, leather and clothing goods, all created by hand. Masaya's friendly population has restored their 19th century outdoor indigenous market for the sale of their hand made goods. Visit to the active cone of Santiago at the Masaya Volcano National Park for hiking (if level volcanic activity permits) or just observing the inside of this big smoking crater. Return to Granada and selected Hotel.
Day 08: Granada – Managua

Breakfast at Hotel and private transfer to airport for flight home.