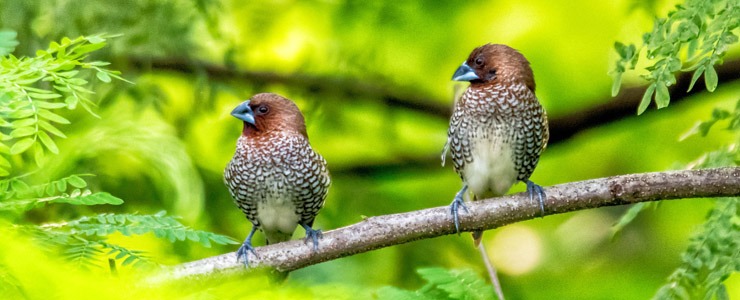 Nicaragua Birdwatching – Birding Pacific Nicaragua
Wetlands, Cloud and Dry Forest
7 days – 6 nights
Book A Tour
Pacific Birding Nicaragua is an excellent birding trip for those bird watchers that don't want to travel great distances to experience a great diversity of Nicaragua bird life. This one week birding tour is enjoyed from a private nature reserve's cabins, as well as colonial hotels in Granada and León. Tours Nicaragua offers two levels of birding experience. One is self-guided, using limited local guides at the reserves (some trained in birding, others very generalized) or with the assistance of one of our expert bird guides daily. Check out the bird watching itinerary below and drop us a line to ask for a quote based on the number of birders you plan to visit with and if you wish to have the service of our bird guides.
Pacific Nature Reserves Bird Watching Itinerary
Day 01: Managua – Leon

Airport greeting and private transfer with one of our friendly office staff to León for lodging at Cacique Adiact for self-guided trips and El Convento for expert guided tours.
Day 02: Venado Island Wildlife Refuge, Pacific Ocean

Breakfast and private transfer to the coastal estuary wildlife refuge of Juan Venado, navigating the wetlands and mangrove forest in private motorboat to observe numerous wading birds like the Roseate Spoonbill and Boat-billed Heron. Return to León for lodging at selected Hotel.
Day 03: Montibelli Nature Reserve, Sierra Managua

Breakfast and private transfer to the Sierra Managua mountain range and the old coffee hacienda and private tropical dry forest nature reserve of Montibelli. Lunch and an afternoon hike at this family owned paradise for birds like the Long-Tailed Manakin and the Turquoise-Browed Mot Mot. Dinner at the hacienda house and lodging in private cabin.
Day 04: Montibelli Nature Reserve – Chocoyero Nature Reserve

Country breakfast and birding watching. Lunch at the reserve and private transfer to the tiny, but bird rich canyon nature reserve of El Chocoyero, home to nearly a thousand cliff dwelling Pacific Green parakeets and many other dry forest species. Return to Montibelli for dinner and lodging.
Day 05: Las Isletas Archipelago, Lake Nicaragua

Country breakfast and morning private transfer to Lake Nicaragua for birdwatching in private electric boat around the fresh water archipelago of Las Isletas home to big colonies of Montezuma Oropendolas and visitors like the Scissor-tailed Flycatcher. Lunch on a private island and more bird watching. Transfer to colonial Granada for lodging at Patio de Malinche for self-guided birders and Hotel Plaza Colón or Real La Merced for expert guided tours.
Day 06: Granada – Mombacho Cloud Forest Reserve

Breakfast and transfer to the unique cloud forest at the summit of the dormant Mombacho Volcano home to birds like the Gartered Trogon and Blue-crowned Motmot for birding around the forest filled craters of the monolith on the Tigrillo or Puma trail. Lodging at selected hotel in Granada.
Day 07: Granada – Managua

Breakfast at hotel and private transfer to airport for flight home.
Nicaragua Birdwatching – Birding Pacific Nicaragua Includes
2 nights lodging at Hotel El Convento (guided) or Cacique Adiact (self-guided) in León
2 nights lodging at Montibelli Private Nature Reserve
2 nights lodging at Plaza Colón/Real La Merced (guided) or Patio del Malinche (self-guided) in Granada
All breakfasts
Lunch and dinner at Montibelli
Lunch in Las Isletas
All land transportation in private 4×4 or van with professional driver
All driver expenses
Visit to the following nature reserves:
Isla Juan Venado Wildlife Refuge / Pacific Coast
Montibelli Private Nature Reserve / Sierra Managua
Chocoyero Nature Reserve / Sierra Managua
Las Isletas Archipelago / Lake Nicaragua
Mombacho Cloud Forest Reserve / Mombacho Volcano
All nature park admissions
Limited use of local guides for self-guided
Daily service of a bird guide for guided tour
All guide expenses
Private motorboat in Juan Venado
Electric boat at Las Isletas
17% hotel taxes
Book A Tour Now
Rates & Booking Details
All Nicaragua bird watching tours are private.
Birding tours can begin any day of the year providing hotel space is available.
Bird watching tour costs depend on the number of travelers in your party and visit dates.
Please specify number of people and target dates when requesting a quote.
Custom birding itineraries are available upon request.
Book A Tour Now
Pacific Birding Tour does not Include
Lunch or dinners except at Montibelli and lunch at Las Isletas.
International flights or airport taxes.
Travel insurance, tips or medical treatment.
Book A Tour Now