Will Papp & Lisa Cunningham
Will Papp & Lisa Cunningham

, New York, New York
USA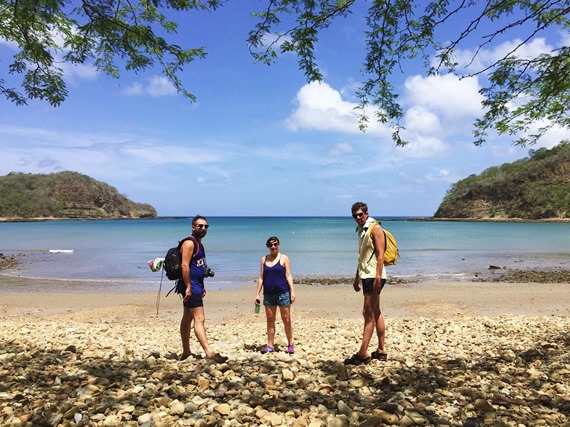 Hi Richard,
I just wanted to say a big thank you for a wonderful vacation. Everything worked out perfectly. All of your suggestions and advice were extremely helpful.
Erick was an amazing guide. He was a true gentleman and always a pleasure to be with. He was very knowledgeable with the birds and nature. He always added interesting information about the country, the people and culture. I would give him a five star plus review.
The driver Sergio was also fantastic and a pleasure to be with and always a gentleman. He too would get a five star review from us.
In Leon, we found Rigo to also be a pleasure to be with. He too gave us lots of information about Leon. Our trip with him in Juan Venado was wonderful. He knew about the birds and the nature of the area. He to would get a five star review.
All the places you booked us in were perfect and would get a five stars from us. Aqua might actually get six, especially since we had the nicest room in the place.
The only mistake was ours, which was not staying longer in Nicaragua. So I guess there will be a next time.
We have already passed your name and company to several friends.
Thank you once again
Will Papp & Lisa Cunningham
,
New York, New York
USA