Pacaya Lodge and Spa at Laguna de Apoyo
Tours Nicaragua was pleased to visit the brand new luxury hotel on the upper rim of the Apoyo Crater Lake on March 5 prior to the property celebrating their Grand opening Friday March 11, 2016.
We went to check out the new Pacaya Lodge and spend time with everyone from the general manager to the Chef as well as meeting many of the high-school students who intern at the hotel one day a week after school.
The lodge has a dual purpose as a wonderful retreat for visitors, and as a training facility for local area students who want a career in tourism.   We at tours Nicaragua see this as a wonderful initiative that may well serve as a model for other high end hotel/ lodge properties.
The Pacaya resort property enjoys spectacular views of the largest of Nicaragua's 12 crater lakes and also has views to Lake Nicaragua, Granada and the Mombacho Volcano Cloud Forest Reserve.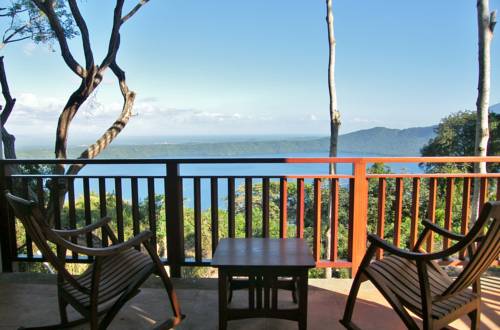 Pacaya lodging is a mixture of two story cabins and main lodge rooms. All have private balconies and lake views. Even though it is a lodge it includes all of the comfort amenities such as Wi-Fi and air-conditioning.
There is a swimming pool overlooking the lagoon, a spa and transfers to the shores of the lake for swimming are included, as is an in-room rooster breakfast. All rooms are appointed with handmade artisan crafts unique to the villages that dot the hills around Laguna de Apoyo.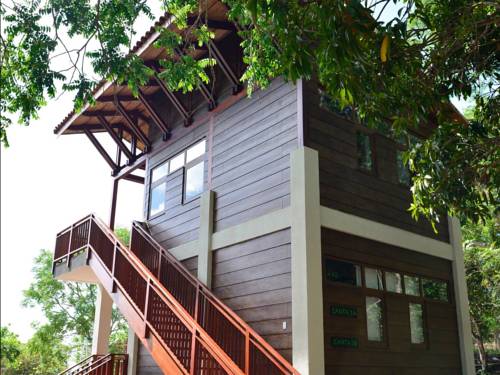 The Guardabarranco restaurant on the first floor is large, with a nice natural light that comes in from the garden and  is very pleasant. Cool artisanal touches include the chairs made of woven banana leaves that are very comfortable as well as coffee cups made of local clay by local ceramic artist.
The fare is best described as novo Nicaraguan and the menu reflects this. The restaurant boasts one of the best trained chefs in Nicaragua and he put a lot of thought into the menu. It's an ambitious blend of traditional Nicaraguan food with a twist.
Local sourced produce is used and the hotel is in the process of starting its own 37 acre organic farm for all types of produce.
Pricing is not inexpensive. Lunch is in the + or – 17.00 range and Dinner is + or – 26.00 range for entrees. Add to this mandatory 25% tip and tax and you can easily spend 60.00 per person per day.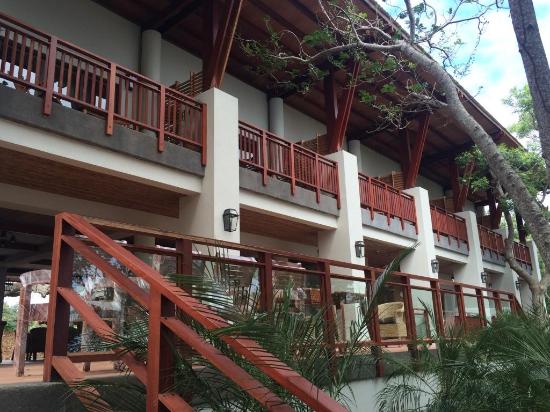 Tours Nicaragua is already offering the new lodge and we welcome our clients to spend some time enjoying the fresh breezes and breathtaking views of the crater lake, as well as its diverse flora and fauna. For those visitors who want to be close to Granada, but not sleep in the city, this is a great option, with just a 20 minute driver to Granada, Lake Nicaragua or Mombacho Volcano.  Ask Richard our traveler planner to include Pacaya Lodge in your travel itinerary today.