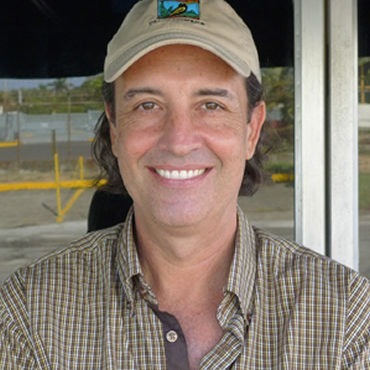 Richard Leonardi – GM
A native of Boston, Massachusetts and a graduate of Pepperdine University in Malibu, California, Richard is considered by many to be the country's foremost English speaking expert on Nicaragua tourism. He has been the creative and operational force behind Tours Nicaragua since its founding in 1996. Richard Leonardi does product R&D, manages our team of guides, drivers and boatmen, office staff, writes our web site text and programs, answers client requests and designs custom trips. Mr. Leonardi is the author of several books such as Footprint Nicaragua and The Nicaraguans and is an accomplished photographer published in Europe, the US and Latin America. Richard spends his free time working on reforestation and wildlife conservation at his non-profit, private nature park, Lost Canyon Nature Reserve: www.Lost-Canyon.org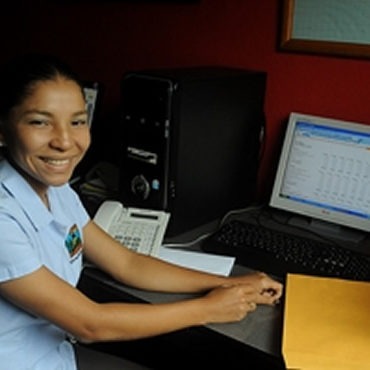 Maura Salgado – Operations Manager
A native of León, Nicaragua, Maura is a key player for our office staff. Maura oversees Tours Nicaragua tour operations. She is in charge of making reservations, coordinating travel logistics and doing cost analysis. Having grown up in the countryside near the active Cerro Negro Volcano, Maura has a deep love of nature and intimate knowledge of Nicaragua's most impressive volcanic chain. In her free time Maura likes to listen to music from the 80's and 90's (vintage stuff for someone her age) and visit family in León.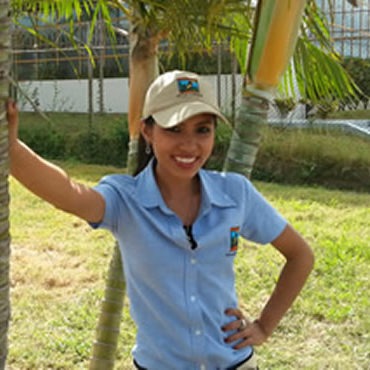 Fabiola López – Cost Analysis, Reservations & Tour Coordination
A native of Managua, Nicaragua, Fabiola is the newest member of our office staff. Fabiola is in charge of accounts receivable, payable and cost analysis. Fabiola also helps with reservations and coordinating travel logistics for our visitors. She likes tourism since it gives her the opportunity to share the beauty of her country with visitors. In her free time Fabiola likes to go to the movies, tour Nicaragua with her church group and listen to music.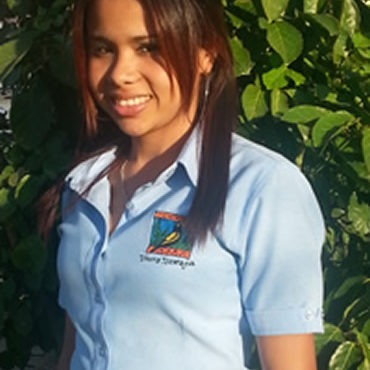 Gabriela Dávila – Cost Analysis, Reservations
The newest member of our team, Gabriela Davila is from the colonial city of Granada. Gaby re-confirms reservations, and works as assistant pricing analysis. She studies marketing at the Universidad Centro Americana (UCA) at night, and when not working or studying, Gaby can be found playing bingo on Sunday afternoon with family and friends in Granada.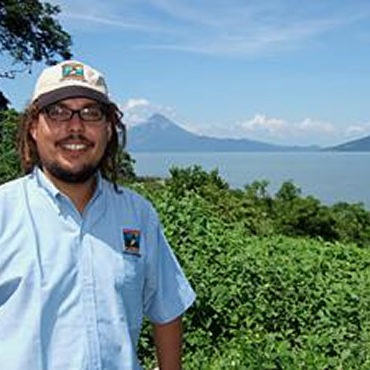 Lenín Obando – Bilingual Guide
A native of León, Nicaragua, Lenín is a well rounded political history, cultural and naturalist guide. Lenín not only holds a B.Sc. degree in biology from UNAN in León, as well as a masters degree from the same institution. Unlike many naturalist guides who earn degrees and work in only tourism, Lenín continues to do important research on Nicaragua's mammal, reptile and amphibian life. Lenín's good sense of humor and intelligent demeanor combined with his in-depth knowledge of Nicaragua's flora and fauna make him a valued travel partner for our nature loving visitors. Lenín is very well versed in Nicaragua's history, politics and culture.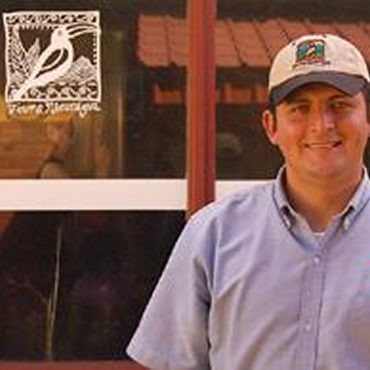 Roberto Lumbí – Bilingual Guide
A native of Muy Muy, Nicaragua; Roberto is our most gregarious guide. He is loved by all for the care he takes of our clients on the trips and 24/7 positive spirit. With more than a few head of cattle to his name and riding horseback since the age of 4, Roberto is known to our office staff as the "Cowboy" or "Vaquero" in Spanish. His sense of humor and knowledge of Nicaragua can be rivaled by few. Roberto learned his English while attending high school in the USA and has a degree in accounting which helps him keep track of all those cows.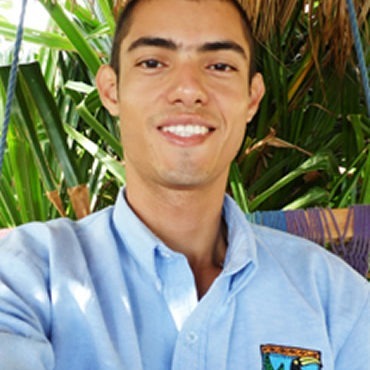 Juan Guido – Bilingual Guide
A native of Valle de la Zapata, León – Juan is one of Tours Nicaragua's finest guides. Being born and raised in the thick of the Maribios Volcano Chain, Juan is a true volcano expert and his love of Nicaragua's nature and culture/history make him a client favorite. With more than a decade of guiding experience, Mr. Guido's favorite part of being a guide is the privileged to interaction with different people and cultures while simultaneously sharing Nicaragua's culture with our visitors. Among his favorite Nicaragua destinations is the San Juan River, where his love of nature, photography and history all intersect. Juan likes to spend his free time with his wife and 5 year old daughter, as well as play guitar and take nature photographs.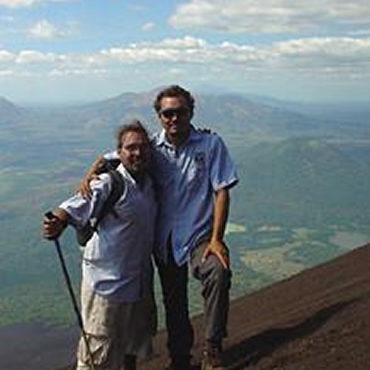 Rigo Sampson – Bilingual Guide
A native of León, Nicaragua, Rigo (pictured at right with guide Lenín Obando) is one of our most versatile guides, a medical doctor trained in Sweden where unmatched experience in volcano trekking and ample coastal kayaking hours meet in-depth knowledge of Nicaragua's poetry, nature and political history. Rigo's cool medic bedside manner carries over to his guiding and clients enjoy his calm professional demeanor as much as his warm and sincere spirit that represents what makes Nicaraguans some of the nicest people on earth.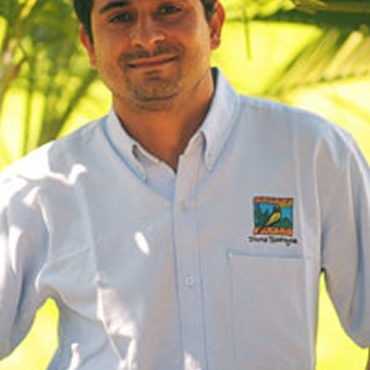 Jaime Salazar – Bilingual Guide
A native of the USA, Jaime is Tours Nicaragua's resident Marine Biologist, with extensive experience in study and protection of coastal ecosystems, Jaime is also well versed in Nicaragua's bird life, as well as its history and culture. Jaime is truly a citizen of the word: born to Salvadorian parents in the US, Jaime graduated from high school in Tegucigalpa, Honduras, received his B.Sc. in Marine Biology in El Salvador and his masters degree in Marine Aquaculture in Guayaquil, Ecuador. He has been a resident of Nicaragua for the last 15 years. His hobbies include surfing and photography.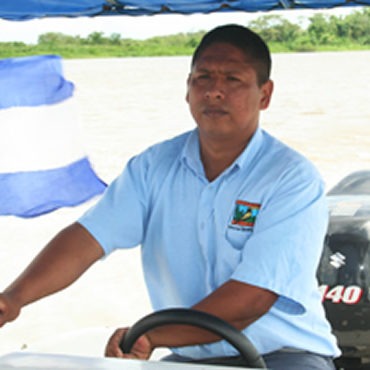 Fernando Bermúdez – Aquatic Transportation
Like many of Nicaragua's greatest navigators, Fernando is a native of the Island of Ometepe that grew up in San Carlos, where the San Juan River meets Lake Nicaragua. He has over a decade of experience running boats in the lake on the San Juan River and loves tourism for the chance it gives him to interact with people of other nations. In his free time Fernando likes to spend time with his two children and wife and also return to visit the Island of Ometepe.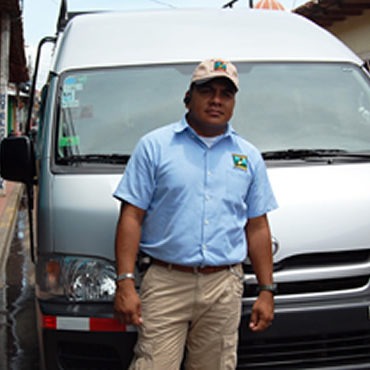 Sergio Gutiérrez – Transportation
A native of Managua, Sergio is one of our top transportation experts with more than a decade of professional driving experience. With a degree in French and a minor knowledge in English, Sergio is one of Latin America's more educated tourism drivers, he has class and it shows. His favorite part of tourism is sharing the natural beauty of Nicaragua with clients from different cultures and nationalities. In his free time Sergio spends time with his two children and read to keep himself up to date on the latest in Nicaragua tourism.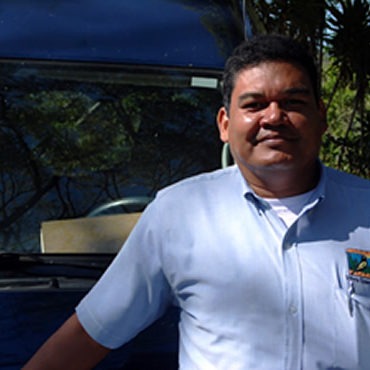 Marvin Cisneros – Transporation
A native of Managua and raised in Jinotepe, Nicaragua, Marvin has been driving since the ripe age of 9 years old, but we assure you not with Tours Nicaragua! Marvin joined our team over 10 years ago at age 39 and his happy nature and steady wheel are appreciated by all. He was educated in agricultural engineering in Cuba and also studied as a body guard in Guatemala. Marvin loves driving to all of Nicaragua, in particular the northern mountains for the climate and San Juan del Sur for the seafood. He spends his free time with family and going to church.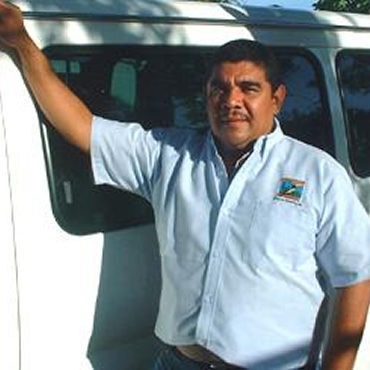 Eduardo Urbina – Transportation
A native of Rivas, Nicaragua, Eduardo brings 27 years of driving experience to every tour. Eduardo enjoys tourism for the beautiful locales he routinely visits, counting Granada, León and Matagalpa amongst his favorite trips. Eduardo also is interested in foreign cultures and enjoys interaction with our customers to learn more about their way of life. In leisure time Eduardo can be found reading books on Nicaraguan history and spending time with his two children.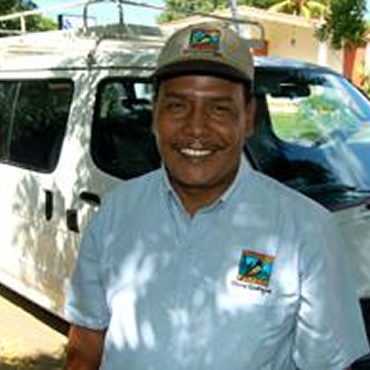 Pablo Urbina – Transportation
A native of Managua, Nicaragua Pablo is part of our dynamic duo of Urbina brother drivers. Pablo was a postal dispatcher before following his brother into tourism and his attention to detail reflects those years of work. Though now instead of making sure the mail arrives he delivers our passengers to some of his favorite destinations like León and Selva Negra. When not at the wheel he enjoys watching nature programs and spending time with his family.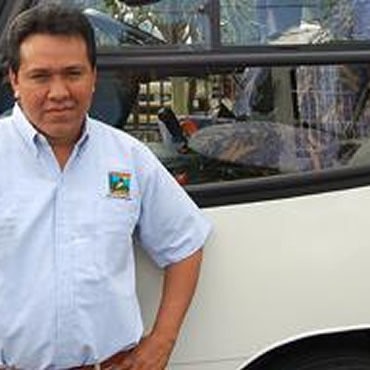 Freddy Juárez – Transportation
A native of Granada, Nicaragua, Freddy is Nicaragua's finest tourist bus driver and a successful businessman. Freddy first found his way into tourism with Tours Nicaragua in 1998. Since then Freddy has become the most successful tourist bus company in Nicaragua and has finished his law degree. Like all of our tour and expedition team, Freddy is a member of our family; a family that works together to assure our visitors the best service Nicaragua has to offer.